A to Z Anthology
As the Society no longer produces newsletters, we will post occasional items of interest here.
Topics will be chosen at random.
Your contributions are welcome.
C is for Cafe and Catalogues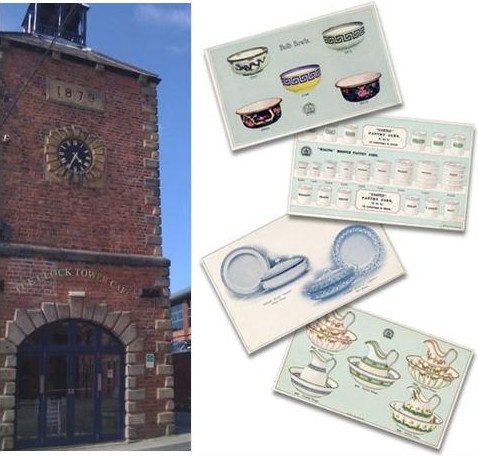 Information correct as of Nov 2013.
The past and present of Maling have come together to help secure the future of vulnerable or homeless young people in the north east via a joint venture with charity AKT Outpost.
The society has donated its stock of catalogues, reproduced from a 1920s original, to the Clock Tower Cafe in Hoults Yard, Byker, formerly the site of the pottery. In this building, which once housed the factory manager's office, visitors can drink in the history along with the coffee and get a catalogue in return for a contribution to the charity.
The cafe is open Monday to Friday from 08.00 to 16.00.
Catalogues are NOT available by post.
Want more Alphabet Soup?
Anyone for Second Helpings?
Indulge in our Potage à Trois