A to Z Anthology
As the Society no longer produces newsletters, we will post occasional items of interest here.
Topics will be chosen at random.
Your contributions are welcome.
E is for End of an Era - 1
The headline in the Newcastle Journal dated 11th June 1963 said it all - "Competition Kills City Pottery Firm".
With rising costs and overwhelming foreign competition the company had been forced to reduce staff gradually over the years.
In 1948 there were 250 employees and the managing director was crying out for more but, by the time this headline hit the press, the total had dwindled to a mere 90 and by the end of that month only a handful would be left.
One of those was factory manager Les Dixon, who felt that the closure should be recorded for posterity. He had a cine camera at home, but he didn't drive. Enter paintress Joyce Haley who had progressed from cycling the 13 miles to work, then owning a motor bike, and finally to driving a Hillman Minx car.
She took Les home to collect the camera, and the resulting footage can be seen in "Potty About Maling" which follows on from our "Maling Memories" video.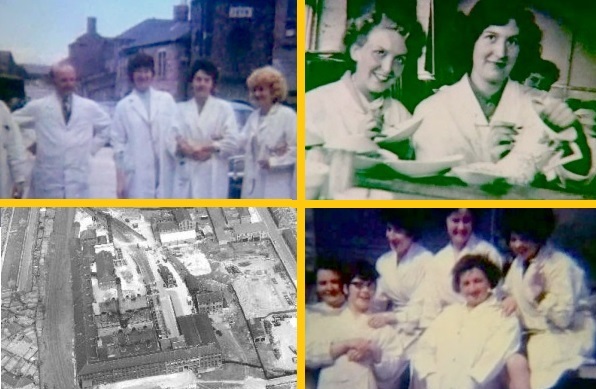 "Due to lack of interest, tomorrow is cancelled" - Kaiser Chiefs
Want more Alphabet Soup?
Anyone for Second Helpings?
Indulge in our Potage à Trois